Ok so we know this recipe isn't the healthiest but then again it is the season and all that and what better time to treat yourself. Hope you enjoy these little nuggets of sweetness. They're so easy to make and would even make a lovely edible gift for someone, just pop them into a nice glass jar with some festive tissue paper and see who can resist.
First of all you need to gather the ingredients, most of which you may already have in the cupboard: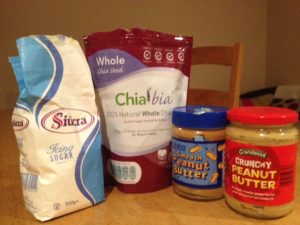 Ingredients:
6 tbsp Whole Chia bia seeds
200g Peanut butter (you can use either crunchy or smooth or a mixture of both)
50g icing sugar
100g chocolate (whichever kind you like, I used 70% cocoa)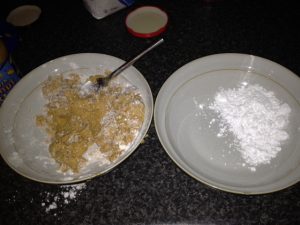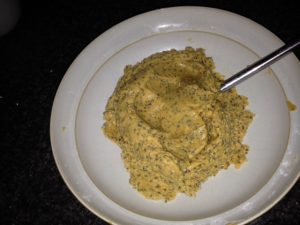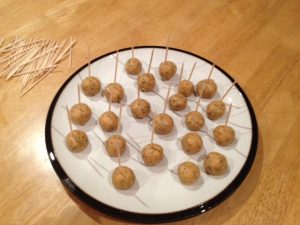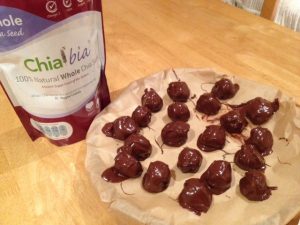 That's it…couldn't be easier. Now all you have to do is decide whether you give them away or indulge yourself.
To make sure you get your chia seeds in time for Christmas, place you online order by the 19th Dec. at www.chiabia.com