We have been very busy here in Chia Bia HQ working on our latest campaign 'We Are Sure About Seeds' and we have teamed up with Irish food writer, TV star and chef Lilly Higgins to officially launch the campaign.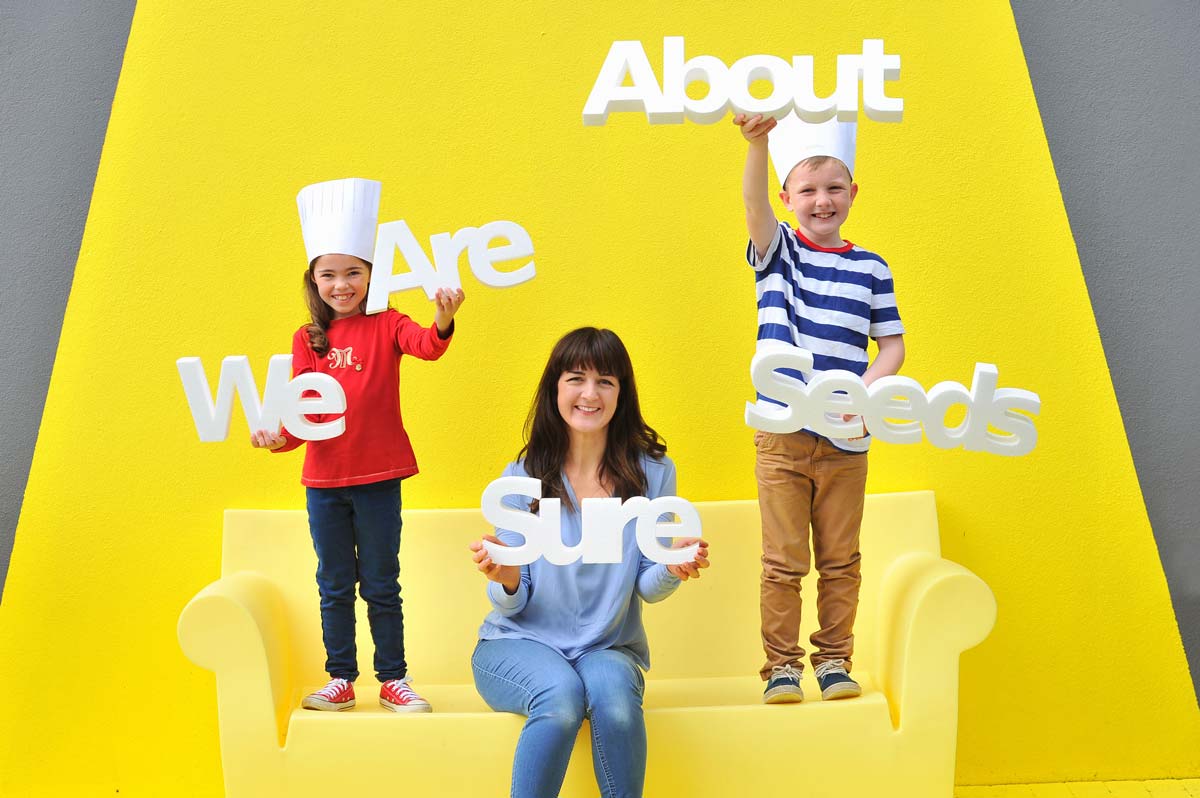 Lilly has long been a fan of Chia Bia and has been using chia for many years. Her stunning chia creations can be seen on her Instagram account and check out her #mychiadiaries. During the launch, Lilly said "I am delighted to be part of this Chia Bia campaign. I already use Chia Bia seeds on a daily basis in a number of recipes that my family enjoy for breakfast, lunch and dinner; and so I am delighted to help inform others on the health benefits chia seeds can offer. Adding chia seeds to your daily diet is so easy and the health benefits are huge, so to be part of something that will help so many people is great."
As part of this campaign, we want to continue to educate people on the benefits of chia seeds, their versatility and show how easy chia can be introduced into the diet. As part of the education drive, we want people to know that we were the FIRST company to bring chia seeds to Europe so we know a thing or two about chia seed and other seeds (our new Four Seed Mix product is delicious)! We feel consumers enjoy supporting local and we are a trusted Irish brand, our Whole Chia Seed product was the Number 1 selling seed product in Ireland in 2016 and we want to keep it in top position this year!
Our new products Whole White Chia Seed and Four Seed Mix and (the new look) Chia, Apple & Cinnamon bag will be on the shelf in SuperValu, Dunnes Stores & Tesco in the coming weeks and if you are a customer you'll see a new permanent lower price across the range.
So lots of seedy news to talk about!
We are looking forward to the weeks and months ahead and hope to see you in-store, at events and online on our social media accounts. #WeAreSureAboutSeeds
P.S. Some of you may know that we celebrated our 8th Birthday on Sunday 1st October which marked another significant milestone for us! We are celebrating it in style, running a fantastic giveaway with lots of other Irish brands, check it out on our social media channels now… Facebook Instagram Twitter