Kiwi Chia Pudding
Prep Time: 10 minutes + 4 hours or overnight
Cooking Time: None
Servings: 2 – 3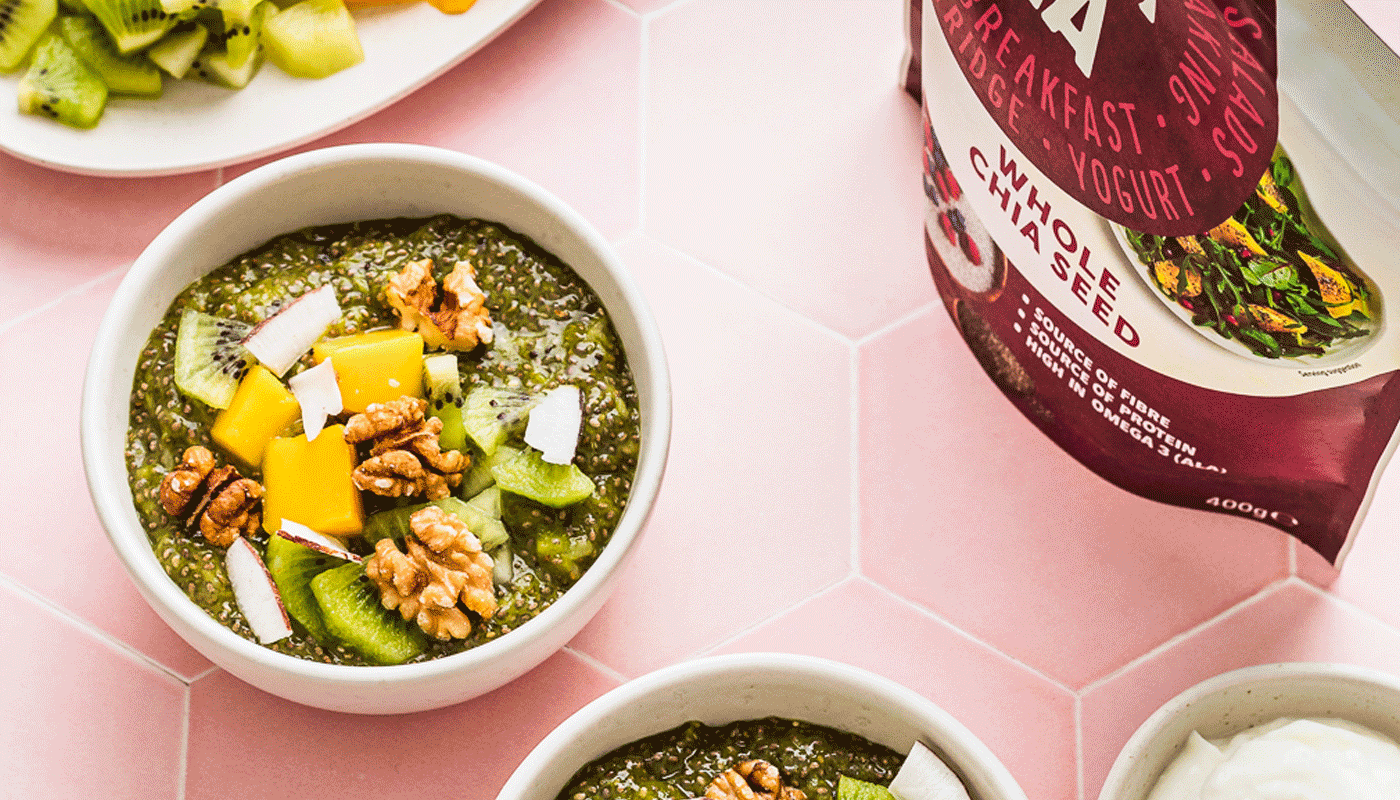 Ingredients
500ml non dairy milk of choice, we used unsweetened coconut milk

2 tbsp maple syrup or honey

1 tsp vanilla extract (optional)

4 medium sized ripe kiwi's

1 heaped tsp matcha powder* + 2 – 3 tbsp water

1 – 2 kiwis, ½ – 1 whole ripe mango, toasted coconut flakes and toasted walnuts for serving
Mix together the chia seeds, milk and maple syrup, vanilla if using, in a large bowl or jug. Mix and set to one side for 10 minutes. Mix again and then place into the fridge overnight or for at least four hours.

Peel the four kiwis and then place then blend them to a puree in a blender or in a jug using a hand blender. 

Mix the chia pudding with the kiwi puree. Add the matcha powder at this point; mix it with the water prior to mixing into the chia pudding to avoid clumps.

Serve chia pudding in bowls topped with peeled and diced or sliced kiwi, mango, toasted coconut flakes and walnuts.
*The matcha powder is optional. Mix it with a couple of tablespoons of milk or water before adding to the chia pudding if desired. It will make your chia more green, as well as adding another dimension of flavour. You could also add a greens powder if desired.