This is your sign to start meal prepping your breakfast. These Creamy Chia Overnight Oats are packed with so much goodness and will make you feel amazing. Chia seeds are the perfect addition to overnight oats as they are incredibly nutritious and are a great source of plant-based protein as well as being high in Omega 3 (ALA).
Overnight Oats with Chia Seeds Recipe
Serves: 1
Ingredients:
1/2 cup rolled porridge oats
1/2 cup milk of choice
1 tbsp yoghurt of choice
1 tsp vanilla extract
1 tsp maple syrup
1 tsp nut butter of choice
3/4 tsp cinnamon
Pinch salt
Berries, for topping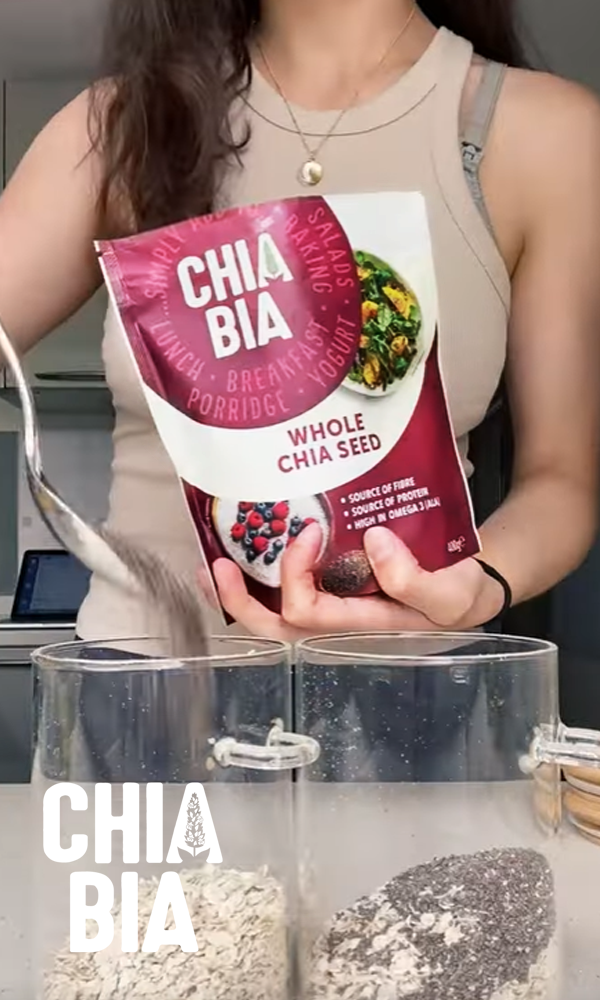 Method
Mix everything but the berries together in a bowl or container until well combined. Top with berries and leave to set for 2 hours/overnight. Top with a little sweetener if you wish and enjoy!