You won't believe how creamy and delicious this Pink Protein Smoothie is.
Pink Protein Smoothie Recipe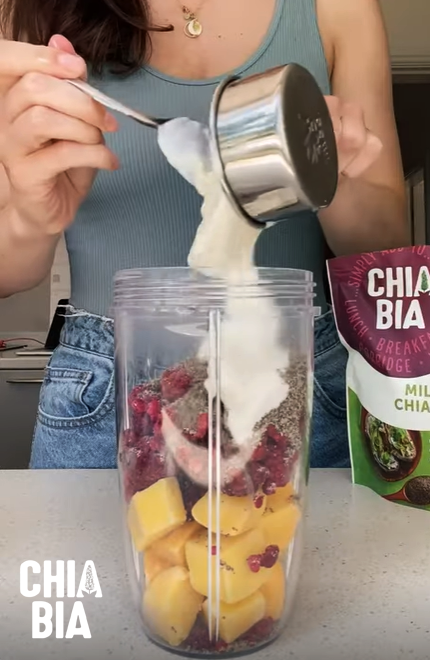 Chia Bia Milled Chia Seeds are the perfect way to boost the Protein, Fibre and Omega 3 content of your smoothies. Combined with mango, raspberries, yogurt and soya milk, this protein smoothie will keep you feeling full and satisfied throughout the morning.
Ingredients:
-1 cup Frozen raspberries
-3/4 cup Frozen mango
-1/2 cup Plain Yoghurt of choice
-1.5 tbsp Chia Bia Milled Chia Seed
-1 cup Soya Milk