This is a super easy and super nutritious pancake recipe using our Chia Seed Flour. This chia seed flour pancakes recipe serves 3 people!
Ingredients:
30g Chia Seed Flour
30g Almond Flour
40g Buckwheat Flour
1/4 tsp Baking Powder
2 Eggs
100ml Milk
1 tbsp Honey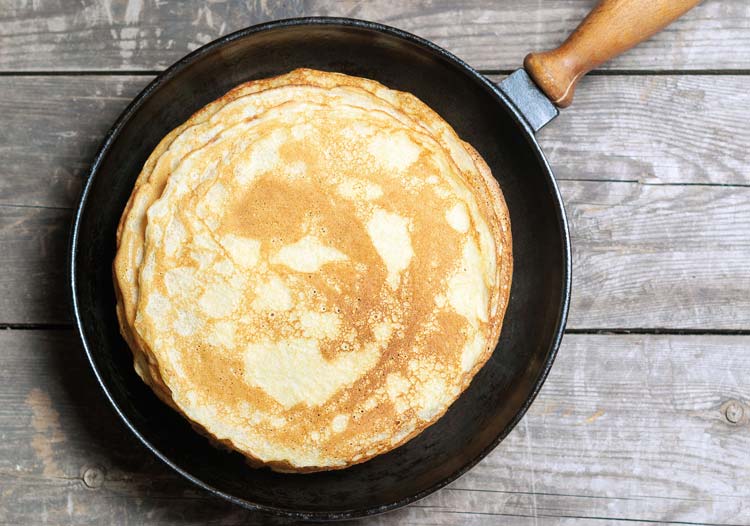 Method:
Sieve the dry ingredients into a bowl.
Beat the eggs until light & airy, add the milk & honey and whisk again.
Fold the liquid mix into the dry ingredients.
Melt coconut oil/butter in the pan.  Add 2 tbsp of pancake batter – make a circular shape. Cook for approx. 4 mins until golden and flip. Cook for approx. another 4 mins.
Serve with a dollop of natural yoghurt, berries or seeds – enjoy!